Prannie Rhatigan's Irish Seaweed Kitchen
Seaweeds: meet them, eat them… love them
* Celebrating 20 years of seaweed identification walks, talks and workshops this year-2019.*
Irish Seaweed Christmas Kitchen-Awarded a Gourmand Best in The World in seafood category at awards ceremony in Macau, China.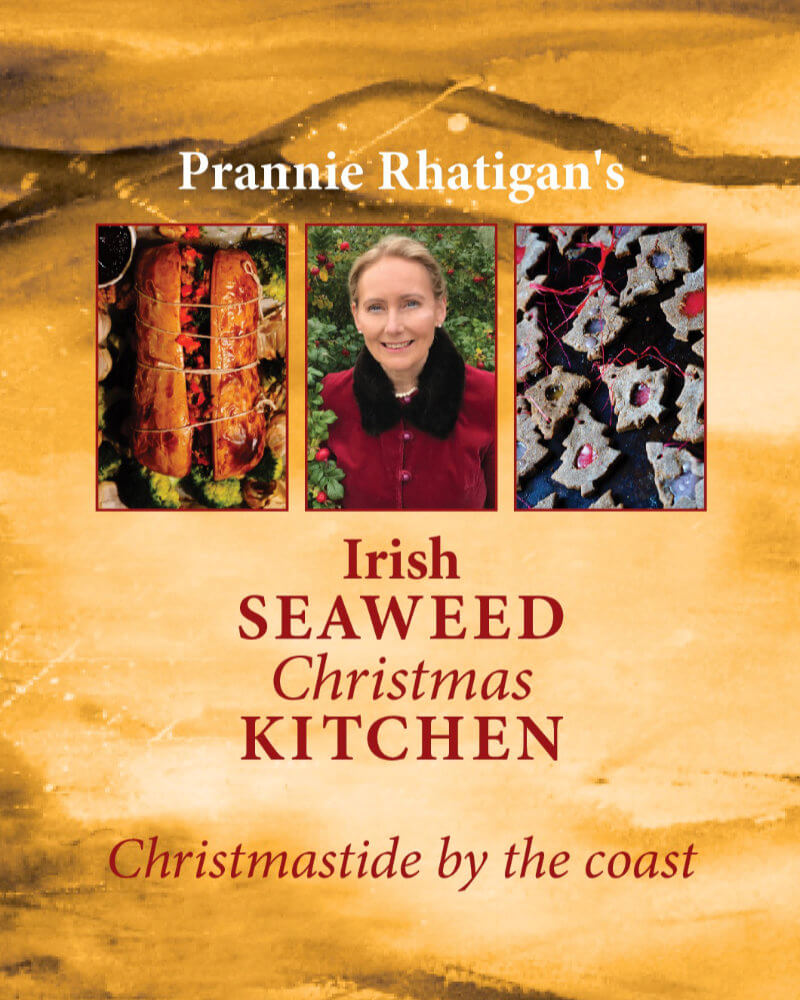 Irish Seaweed Christmas Kitchen
"Prannie has been a seaweed champion for many years and has influenced my own thinking on seaweed. It's great to see our national vegetable getting pride of place in her great new book."
– JP MCMahon, Chef, Author and Founder of Food on the Edge
The book and guide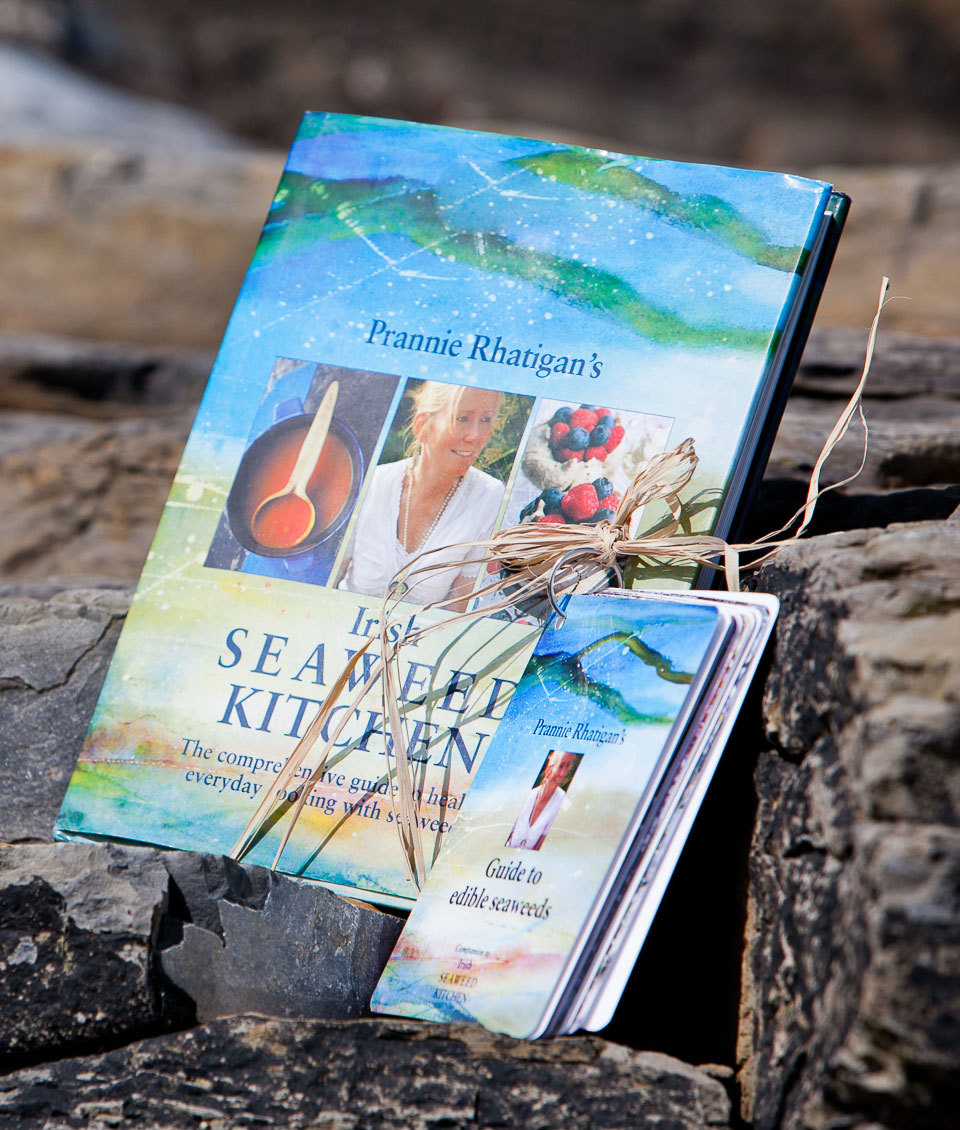 Irish Seaweed Kitchen book and Guide to edible seaweeds
The guide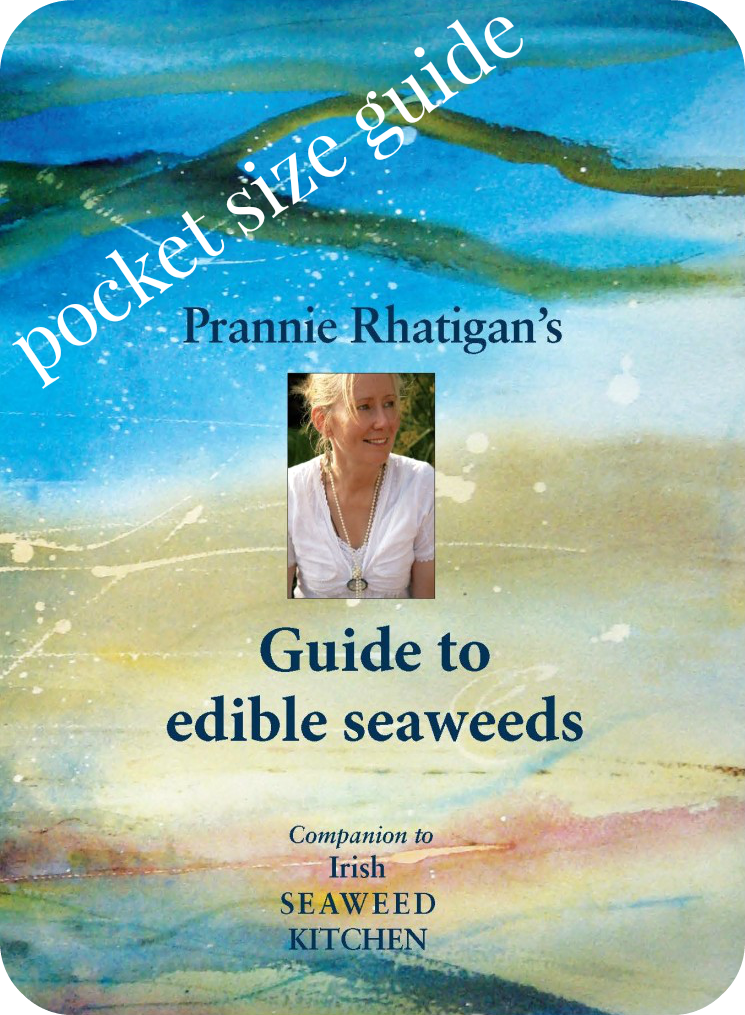 Companion to Irish Seaweed kitchen
The book
The comprehensive guide to everyday cooking with seaweeds
The Irish Seaweed Christmas Kitchen book has qualified for The Best in the World Awards in China on 4th July 2019.
A flavour of the book
Guide to Edible Seaweeds – the perfect shore companion
*Guide now in 3rd Edition – With 5 additional seaweeds
Learn how to identify and sustainably harvest seaweeds with Guide to edible seaweeds.
The Guide to Edible Irish Seaweeds comes as a pocket-sized, splash proof, laminated booklet, designed to survive even the closest encounters with sea and weather.
A very clever feature of the guide is the QR codes included on each seaweed page. When scanned by a smartphone each QR code will bring you to a video description presented by Prannie. You can view Prannie's video on Duileasc above.
You can find out more on the guide page. Also, make sure to watch Prannie's interview outlining the benefits of the guide on Country Matters below:
Seasonal Recipes
Snippets of news
Irish Seaweed Kitchen Blend now available to purchase


The Best of Ireland's
Wild Atlantic Way

EVENTS 2019:
Next seaweed identification walk and talk is Thursday 16th May 2019. Book the walk through The Organic Centre, Rossinver, Co Leitrim. Don't forget to bring a packed lunch and I will bring seaweed pesto to taste and chocolate truffle seaweed treats for dessert.Also nettle tea to nourish us -so bring a mug.
Booking www.theorganiccentre.ie