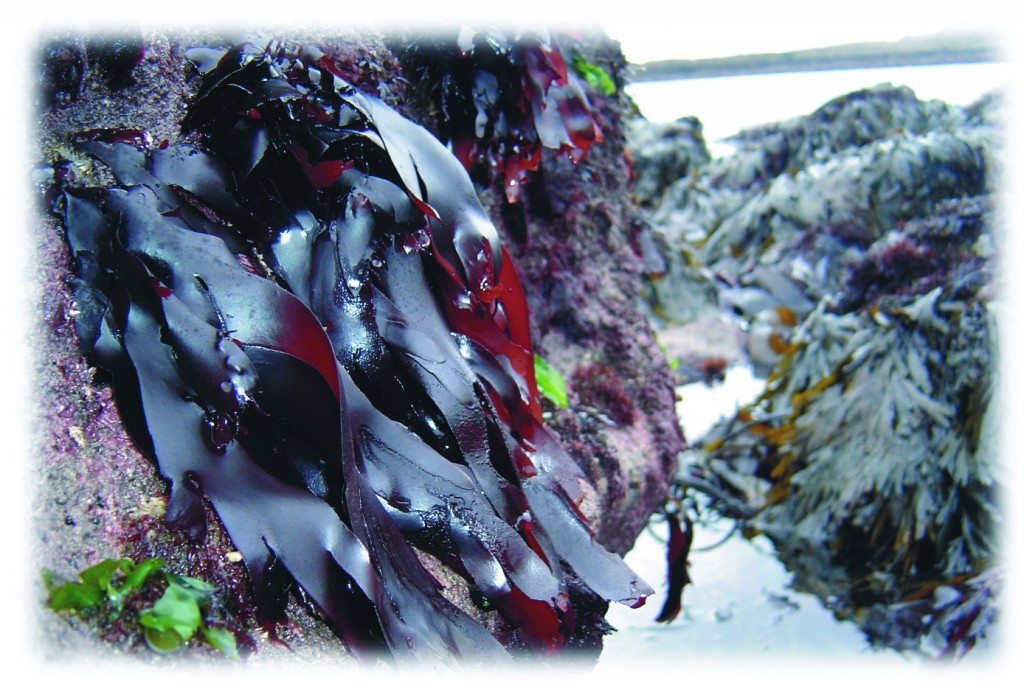 I have been looking forward to writing a blog for months. So many interesting things happen in the world of seaweeds and it will be so interesting to jot down some thoughts and share them on my website.
So …where to start
Well it seems fitting to write my first blog about an event I hosted for the Organic Centre this spring.
Many years ago – back in the 1990's I brought my first group to the shore to identify and harvest seaweeds….How did it happen?
I took friends Hans and Gaby Wieland for a shore walk on a low tide at a full moon to show them the local seaweeds and they were so amazed Hans immediately said I would have to give a course on seaweeds at The Organic Centre in Rossinver Co Leitrim. Hans is the events manager there and Gaby, a Naturopath, gives courses on all aspects of healthy living- from fermenting to cheese making and raw foods to sourdough baking.
The seaweed courses were born and have gone from strength to strength. Initially I had pages and pages of guidelines and recipes for the participants …but they still wanted more recipes so after a few years I realised i had enough material for a book. And that of course is another story.
Now it is becoming commonplace to have seaweed on the menu and on the shelves in supermarkets.Back then it was most unusual.
So returning to the walk on the 17th May: The seaweeds were magnificent. A huge storm the night before had torn seaweeds off the rocks and thrown them onto the shore. It made finding the large subtidal kelps easy. Otherwise with the swell it would have been a more difficult task. The Organic Centre invited two students to help and as one is a seaweed harvester from Connamara and the other an artist they were a delight to have on board and a great addition to the group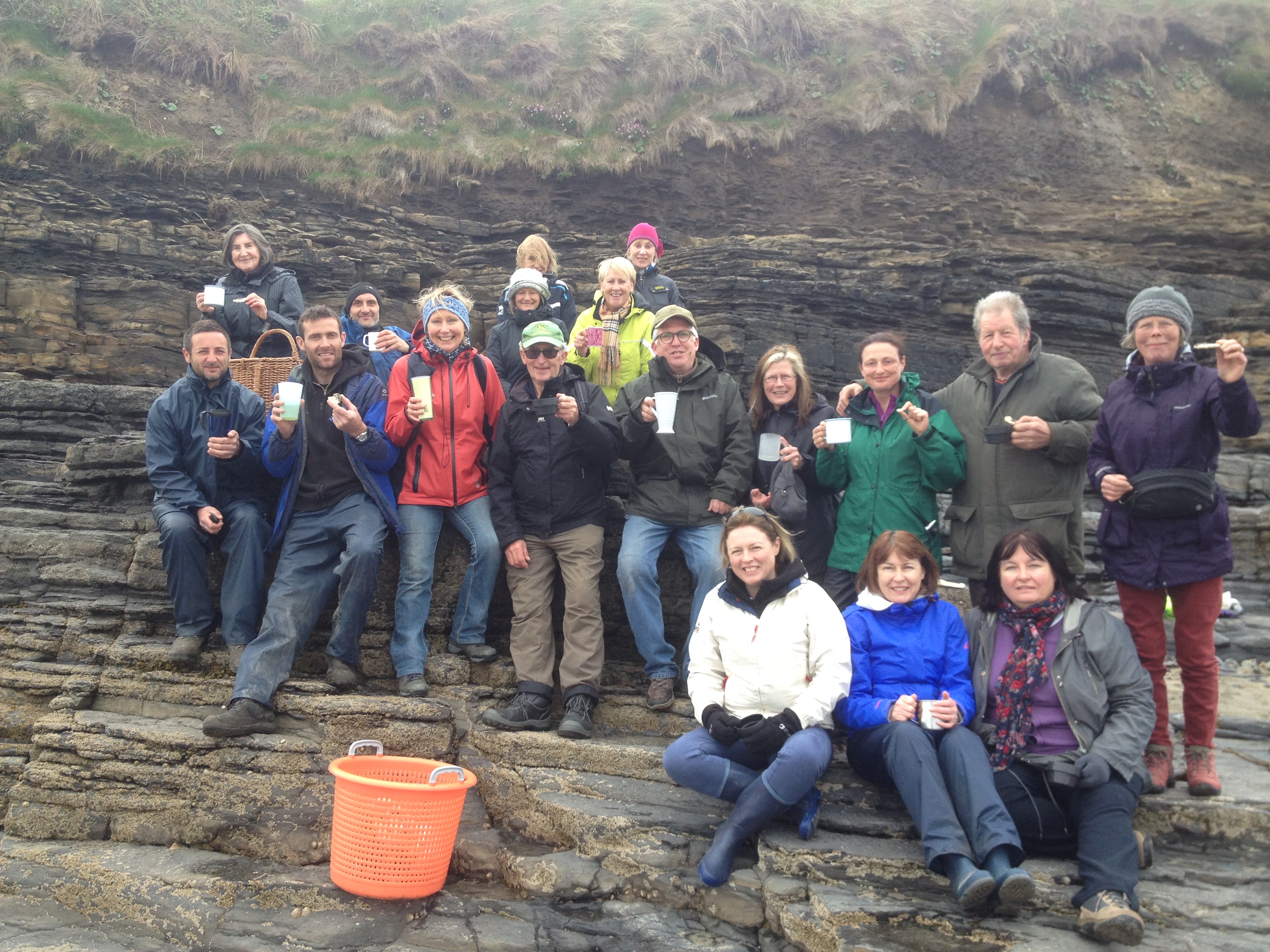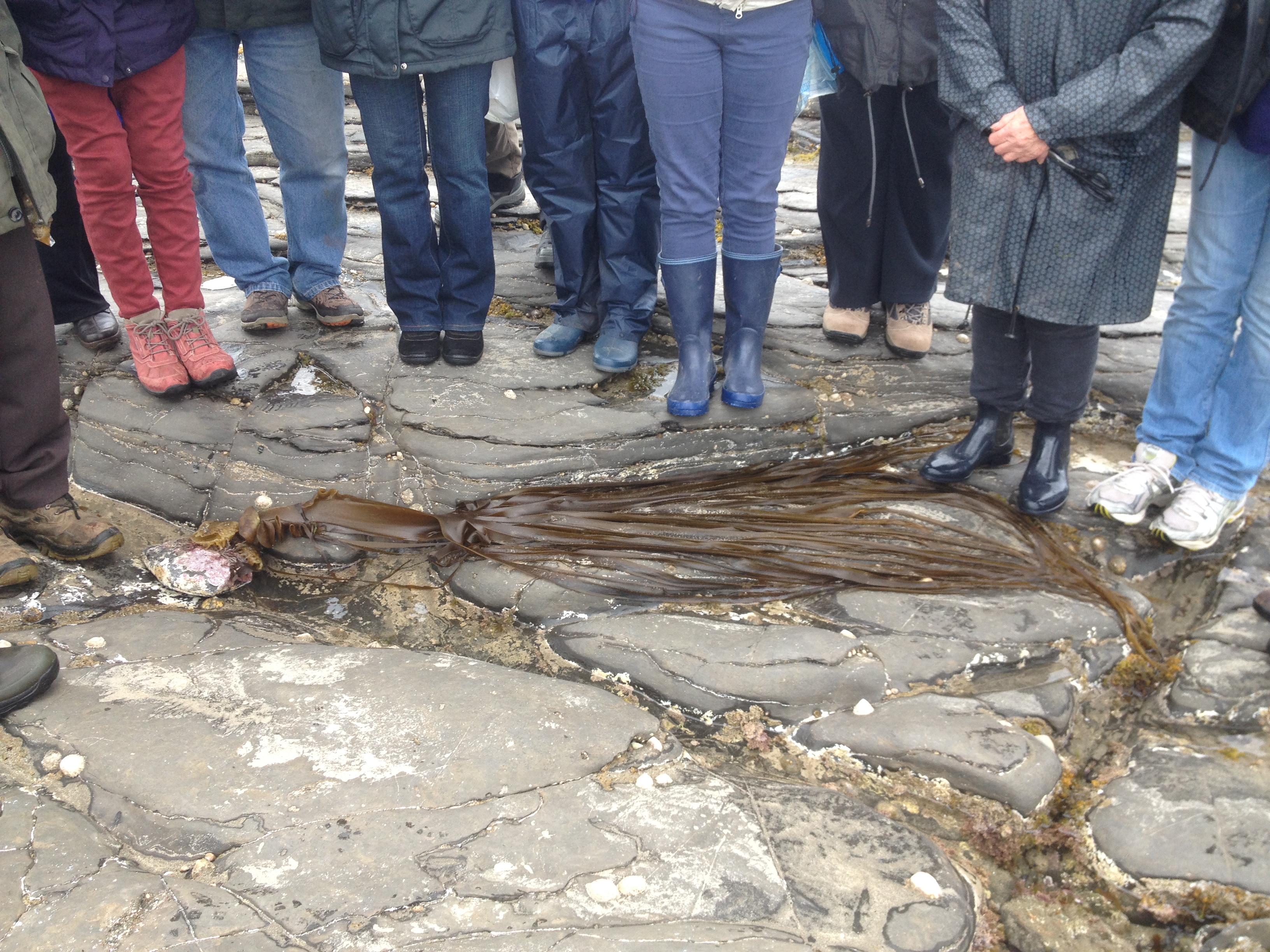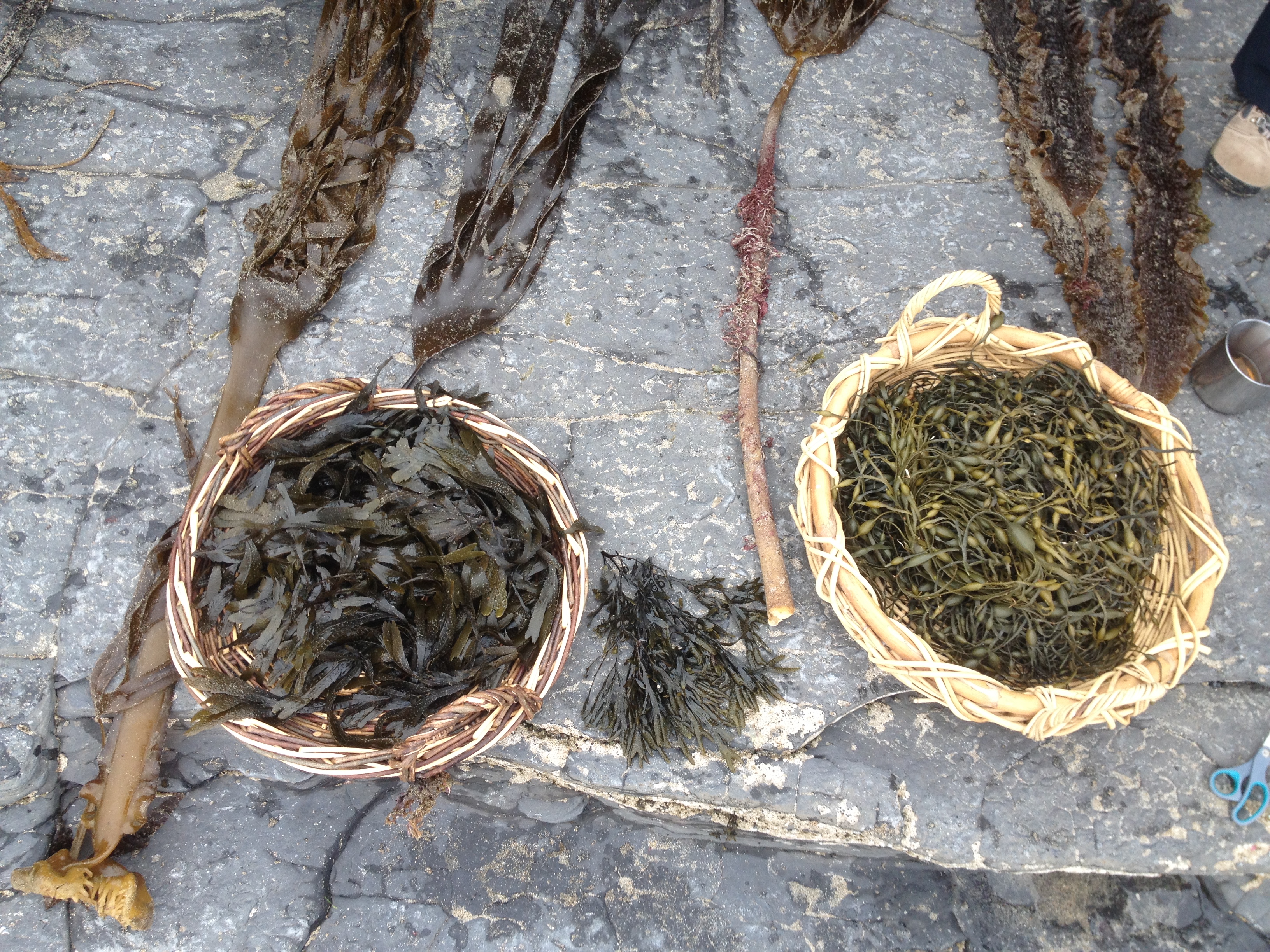 The pocket sized laminated Guide to Edible Seaweeds is such a useful booklet to have on the walk. While not completely waterproof it doesn't matter if it gets splashed. It can be ordered from this website.
This coming Friday- 31st July 2015 we will host a very special Sligo Seaweed Days- the Blue Moon Event. While the seaweed demo walk and talk are booked out tickets are still available for the Yeats Miscellany Concert starting at 8.30 in Drumcliffe Church. This promises to be a wonderful night of music, songs, storytelling and of course a seaweed supper! Meanwhile in The Organic Centre, Rossinver Gaby and Hans will host The Good Life Weekend- starting on Saturday 1st August. Lots happening here in the Northwest – check back for more updates in a week or so….and meanwhile don't forget you enjoy some seaweeds
Prannie