Seaweed Health, Edinburgh – 2nd September 2017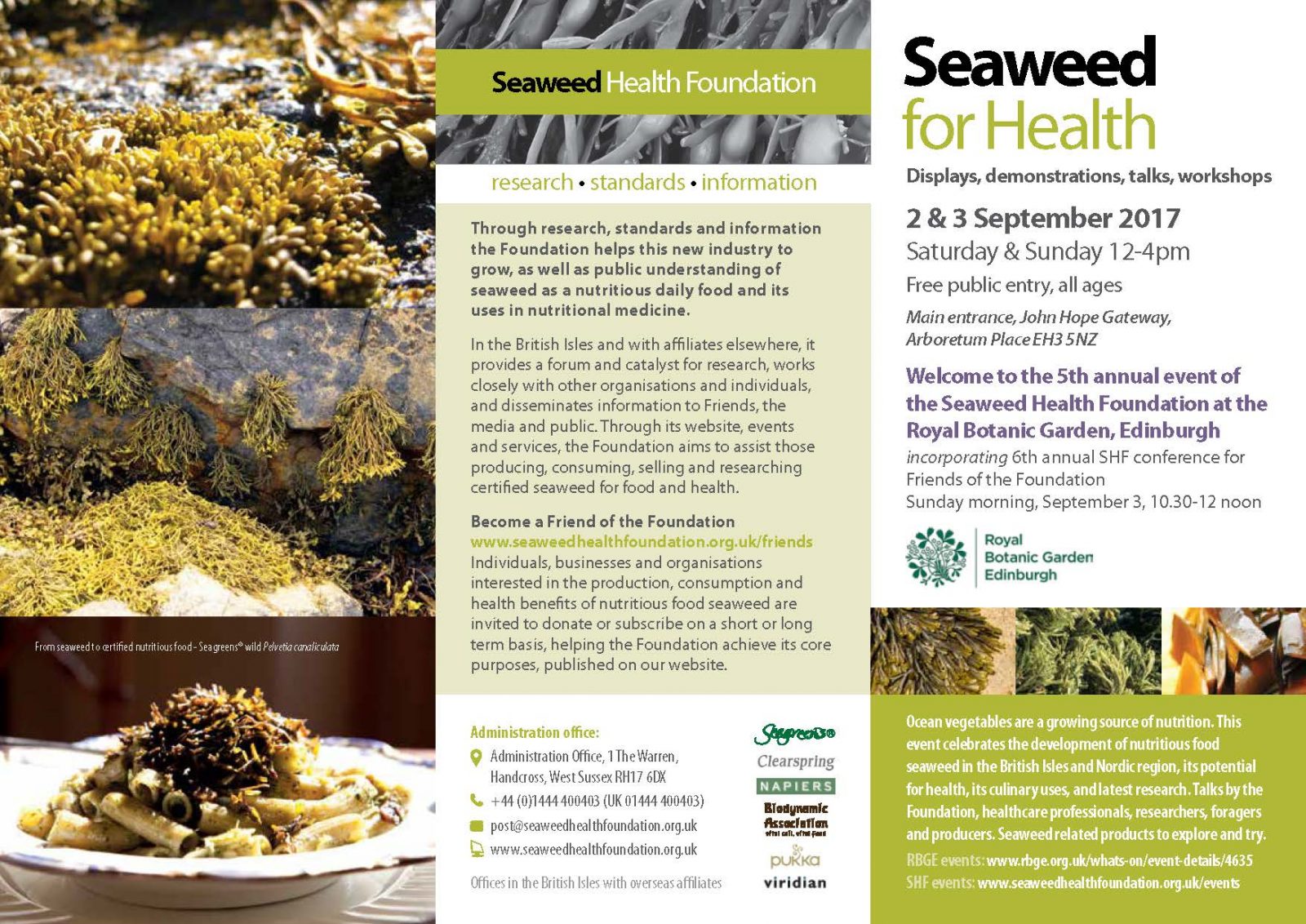 Prannie will be giving a talk at Seaweed for Health run by the Seaweed Health Foundation at the Royal Botanic Garden, Edinburgh on the 2nd September 2017.
"Getting to Know Seaweed – Greet and Eat Our Native Species"
During her talk, Prannie will discuss Seaweed traditions, tasting, modern harvesting and uses in Ireland.
You can download the full programme here.