Sligo Seaweed Days – Monday 24th July, 2017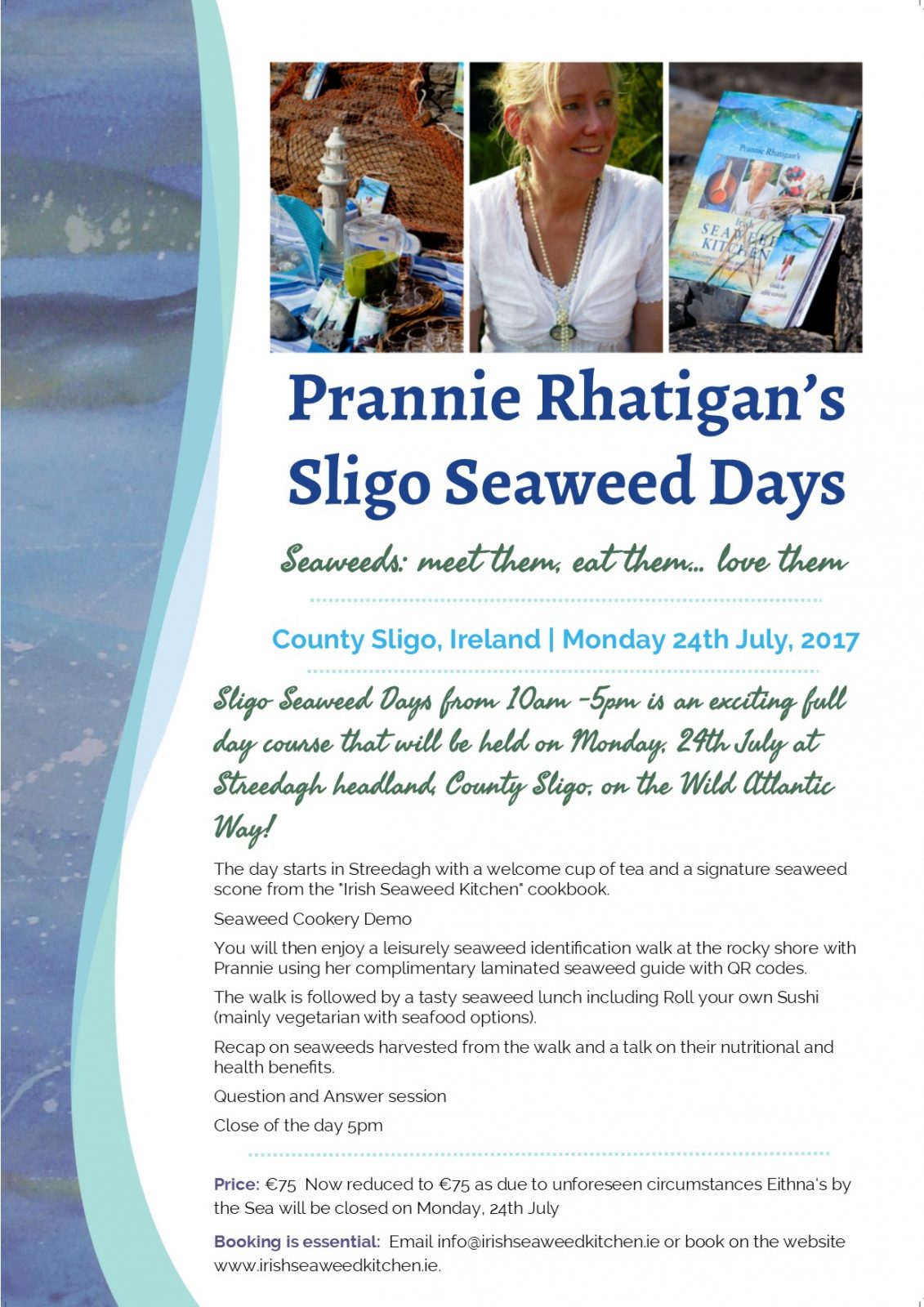 Sligo Seaweed Days from 10am – 5pm is an exciting full day course that will be held on Monday 24th July at Streedagh headland, County Sligo on the Wild Atlantic Way.
The day starts in Streedagh with a welcome cup of tea and a signature seaweed scone from the "Irish Seaweed Kitchen" cookbook.
Seaweed Cookery Demo
You will then enjoy a leisurely seaweed identification walk at the rocky shore with Prannie using her complimentary laminated seaweed guide with QR codes.
The walk is followed by a tasty seaweed lunch including Roll your own Sushi (mainly vegetarian with seafood options).
Recap on seaweeds harvested from the walk and a talk on their nutritional and health benefits.
Question and Answer session
Close of the day 5pm
Cost of the day:
Now reduced to €75 as due to unforeseen circumstances Eithna's by the Sea will be closed on Monday, 24th July.
Book Now