Yeats 150 Harp Festival of Moons – Blue Moon 2015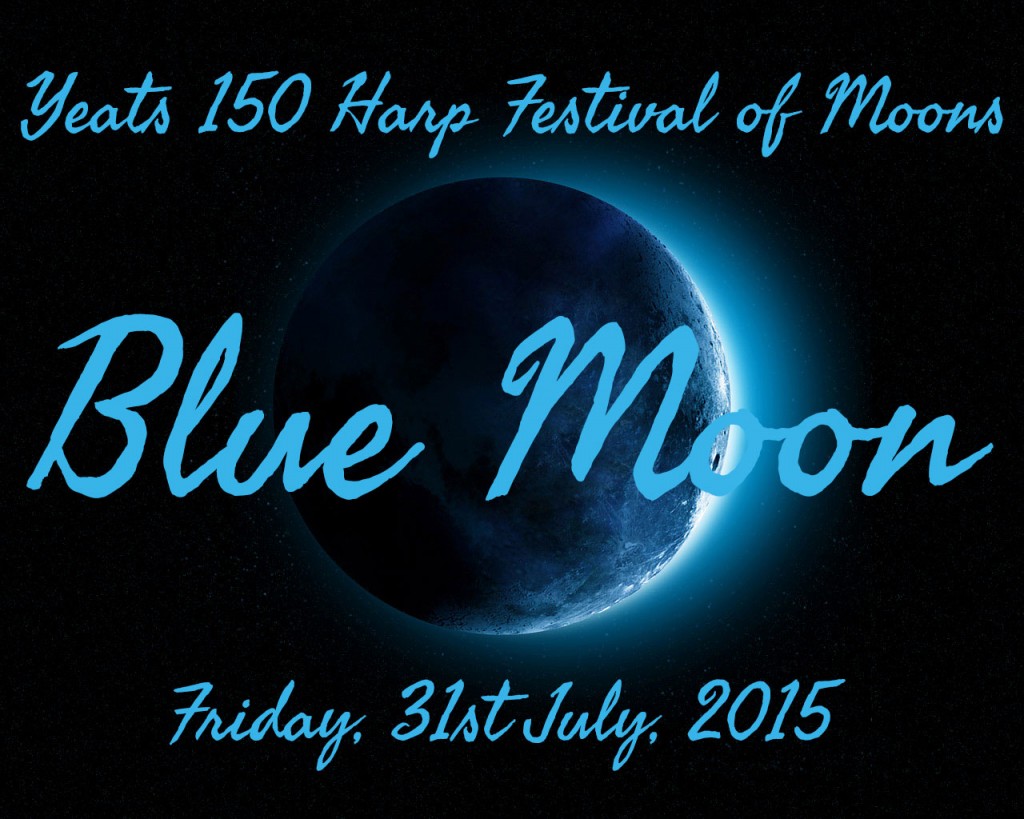 As part of the Yeats 150: Harp Festival of Moons, The Irish Seaweed Kitchen team up with Eithna's by the Sea and Drumcliffe Teahouse, a host of musicians and a storyteller to make Friday, 31st July, 2015 a very special full moon date to remember.
Experience the magic of Yeats in this hallowed corner of the Wild Atlantic Way during a day learning about seaweeds and an evening of enjoying poetry, music, storytelling and food in the shadow of Benbulben.
buy full day ticket
buy evening ticket
Once in a Blue Moon, Sligo Seaweed Days, Friday, 31st July, 2015
A full moon on the Wild Atlantic Way means the tide is at it's lowest, and so ideal for examining the cornucopia of seaweeds this wonderful coast has to offer. Those interested in this, as well as cooking with seaweeds, can sign up for Sligo Seaweed Days. This special event is brought to by world renowned seaweed expert Prannie Rhatigan, Eithna's by the Sea in Mullaghmore and Lang's Gastro Pub in Grange.
The day starts with a seaweed cookery demo in Eithna's by the sea, this is followed by a seaweed identification walk and rockpool ramble with where Prannie will present you a complimentary copy of her critically acclaimed Guide to edible seaweeds.
In the afternoon enjoy a potluck picnic lunch – bring something to share, followed by a talk on the health benefits of seaweed in the old courthouse in Grange. Lang's cosy Gastro pub in Grange will provide the ideal venue for your evening meal before making the short trip to Drumcliffe for the Yeats 150 Harp Festival of Moons performace in Drumcliffe Church.
buy full day ticket
buy evening ticket
Yeats 150 Harp Festival of Moons, Blue Moon Event, Friday, 31st July, 2015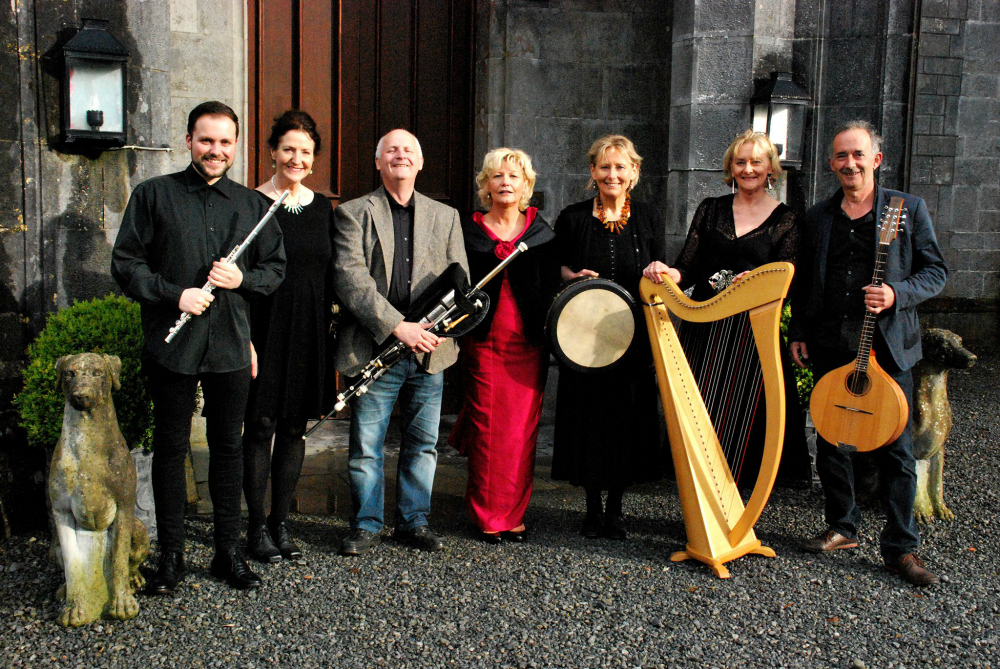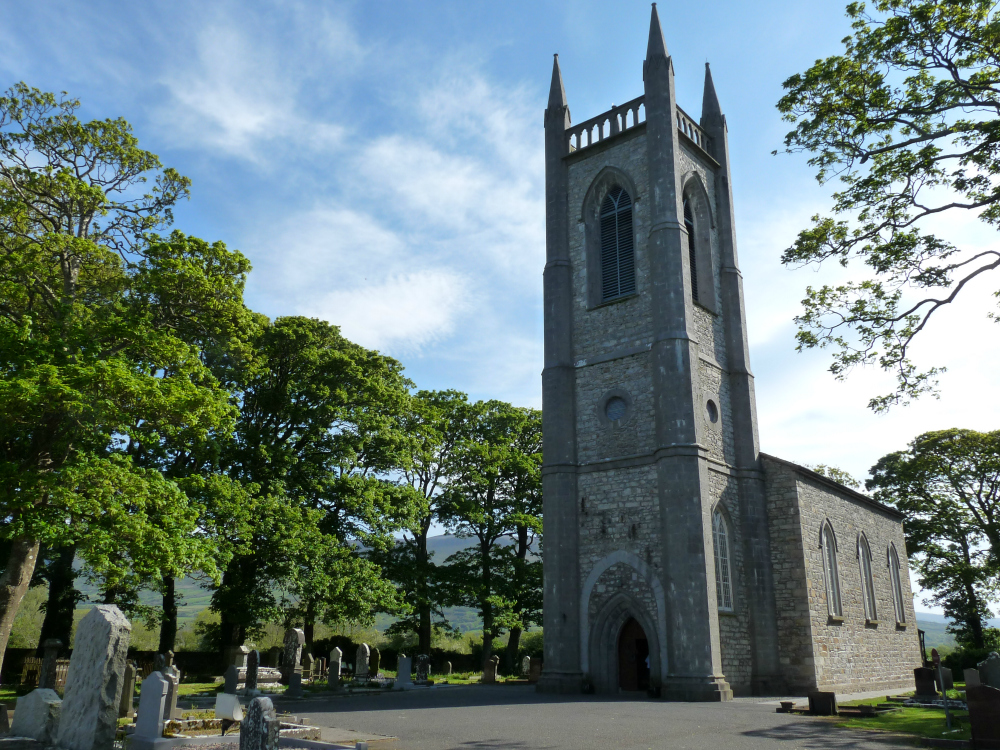 On each date in 2015 when the moon makes a full and perfect circle in the sky, a harp focused event is taking place in Ireland to celebrate the connection between Yeats, poetry, harp and landscape.
On Friday, 31st July, 2015 at 8.30pm in St. Columba's Church, Drumcliffe, burial place of WB Yeats, the Blue Moon Wild Atlantic Way Miscellany of Yeats get under way.
Storyteller Liz Weir, with Ray Coen (No Crows) fiddle/guitar, Mickey Dunne uilleann pipes, Robert Tobin and Eileen Carr, silver flute, Catherine Rhatigan harp, Prannie Rhatigan bodhran (Tale of the Gael) and Jim Meehan with Eddie McFarlane guitar duo, combine forces in a salute Yeats, his poetry the landscape that inspired it, and the blue moon…
Pre-concert refreshments can be purchased and are available all evening from Drumcliffe Teahouse. A special Wild Atlantic Way interval snack menu, featuring seaweed bread, a seaweed dessert, and peat smoked whiskey with crisped duileasc can be pre-ordered, as can tea, coffee and wine.
Tickets: 18 euro, 15 concession, available from Drumcliffe Teahouse, tel: 071 914 8971 and online through Eventbrite. Doors open 7.30pm
buy full day ticket
buy evening ticket