Ballybunion Wild Atlantic Seaweed Festival – Seaweed identification walk and cookery demonstration, 6th June, 2015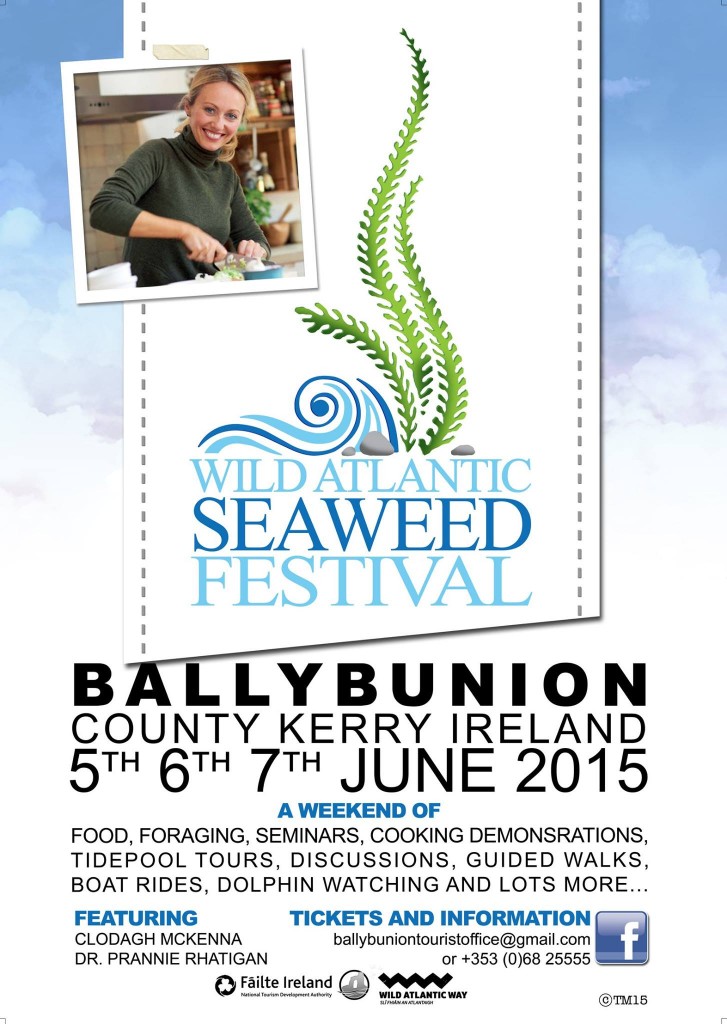 Prannie is looking forward to the Wild Atlantic Seaweed Festival in Ballybunnion, North Kerry on the 5th, 6th and 7th of June 2015.
The festival celebrates everything that is good about seaweed…from seaweed cookery, healthy living, beauty products and the age-old tradition of soaking in seaweed baths.
Saturday 6th June
12 noon until 2.30 : Join Prannie for a Cooking with Seaweeds Demonstration at Mc Munns Restaurant, where she will show how easy it is to add seaweeds to the everyday menu and highlight the many health benefits of including seaweeds in the diet.  Participants will enjoy a three course lunch of  seaweed treats.
3pm -4pm Prannie will lead a Seaweed Identification Walk and wild harvest and show participants how to use her Laminated Pocket size Guide to Edible Seaweeds. The walk will be rounded off with a smoothie making and tasting session back at Mc Munns using the freshly harvested seaweeds. Places limited – book early.
find out more and book tickets